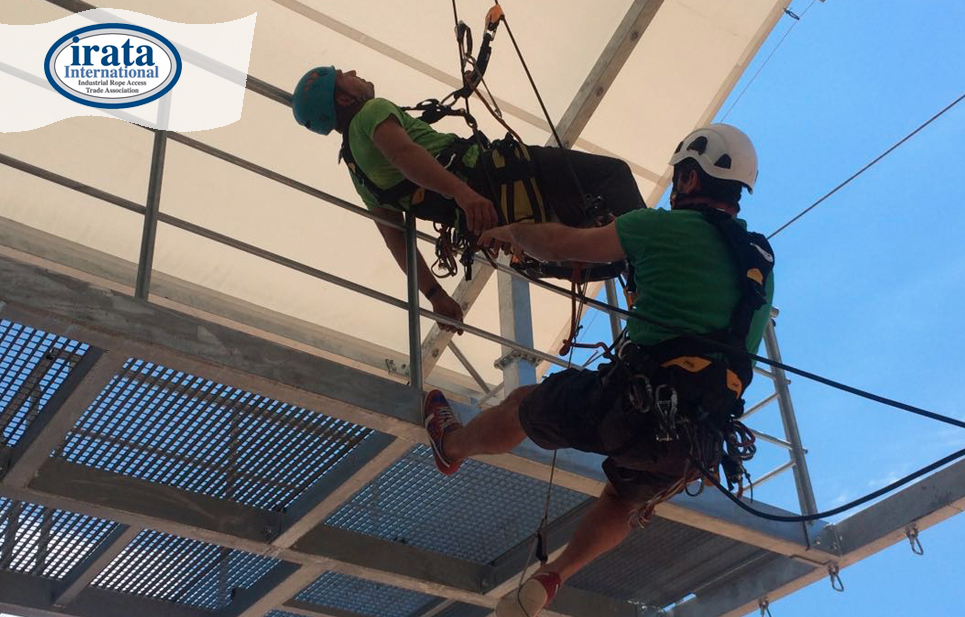 About this course
IRATA Renovation Same Level
IRATA  is the maximum certification worldwide to be a professional vertical works.
The IRATA International rope access system is a safe working method in height, where ropes and related equipment are used to gain access to and from the work position, and have support in the meantime.
The advantage of using methods of access by ropes is the safety and speed with which workers can arrive and return from difficult points to carry out their work.
With this training, you will obtain the title of Technician of access by IRATA strings .
REFRESCO EVERY 3 YEARS: The Validity of the titles is 3 years. There will be a refresher course at the same level where it can be applied up to 6 months before its expiration while maintaining the initial date.
5 days plus 1 exam.
The minimum required is 4 days + 1 exam.