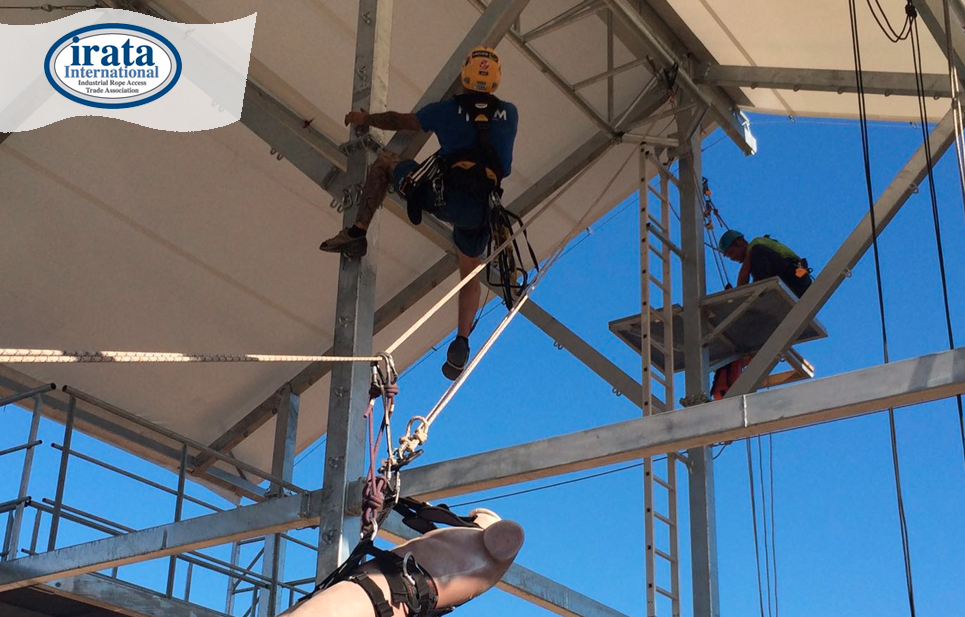 About this course
IRATA Direct Entry
IRATA  is the maximum certification worldwide to be a professional vertical works.
The IRATA International rope access system is a safe working method in height, where ropes and related equipment are used to gain access to and from the work position, and have support in the meantime.
The advantage of using methods of access by ropes is the safety and speed with which workers can arrive and return from difficult points to carry out their work.
With this training, you will obtain the title of Technician of access by strings IRATA.
DIRECT ACCESS AT LEVEL 3: Only applies to technicians of new companies in the IRATA certification and during the first year.
Direct Access at level 2 (Direct Entry Level 2), is a possibility that gives IRATA so that people who already have experience in vertical work can move to a higher level demonstrating this experience. You need to prove a minimum of 1,500 hours of vertical rope access work and more than three years of experience, for this you have to prepare a series of documents with the information that IRATA requests.Without the approval of IRATA this option can not be accessed.
Request documentation
PROGRESSION BY THE IRATA SYSTEM AND VIGÉNCIA OF THE TITLES
AGE Minimum: 18 years.
In case of access from one level to another: The IRATA record of hours and tasks (candidates who aspire to the next level must wait at least 12 months and have a minimum of 1000 hours worked, pointed and recognized in their log book .)
Applicants to the courses for any of the three levels of IRATA must have a good physical condition that does not prevent them from developing this type of work, in addition to presenting a current medical review or signing a medical access certificate.