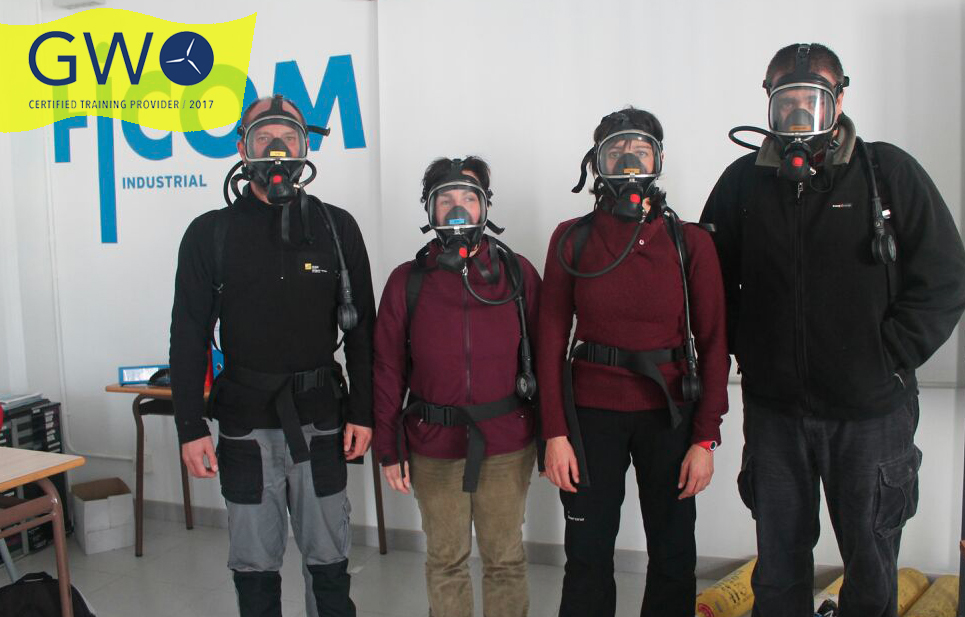 About this course
GWO Fire Extinguishing Module Refresh
Global Wind Organization is an association of all manufacturers and companies in the wind sector that promote safety training standards for an industry where more than 20 million people worldwide operate.
This qualification is essential to access a wind turbine.
Every 2 years the certificate must be renewed. The renewal can be made 2 months before its expiration by extending the date of the original title to 2 more years.
Fire Extinguishing Module Refresh
introduction

national / international legislation

Combustion and fire expansion

Fire extinction, generic, and in WTG

Fire prevention, forestry / industrial

Firefighting equipment in a WTG

Practices and scenarios type

Evaluation
The objective of this course is to be able to extinguish the fire in different situations and evacuate / evacuate a partner after knowing the techniques of evacuation of emergencies.
Duration: 4 hours