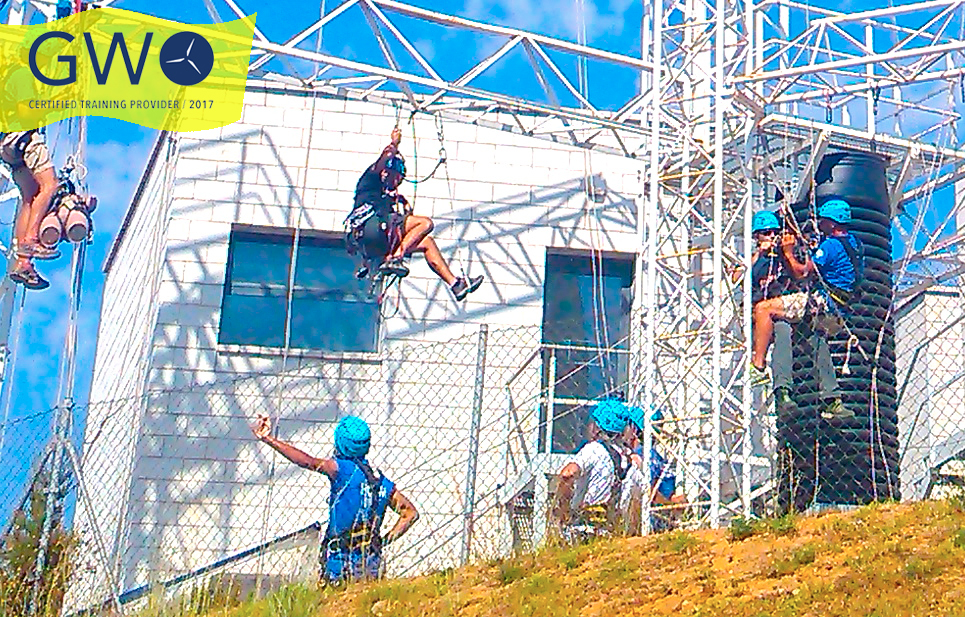 About this course
GWO Refresh First Aid Module
Global wind organization is an association of all manufacturers and companies in the wind sector that promote safety training standards for an industry where more than 20 million people operate worldwide.
This qualification is essential to access a wind turbine.
Every 2 years the certificate must be renewed. The renewal can be made 2 months before its expiration by extending the date of the original title to 2 more years.
First aid module REFRESH

Introduction to first aid

Legislation, national / international

Anatomy, structures, injuries, emergencies

Control of an incident

Rescue and first aid, first aid (ABC)

Automatic external defibrillator

Basic first aid

Practical training

Evaluation
The objective of this course is to have the ability to manage a victim in the first instance in the multiple scenarios presented with difficult access in the industrial sector, wind and confined spaces / heights.
Duration: 8 Hours