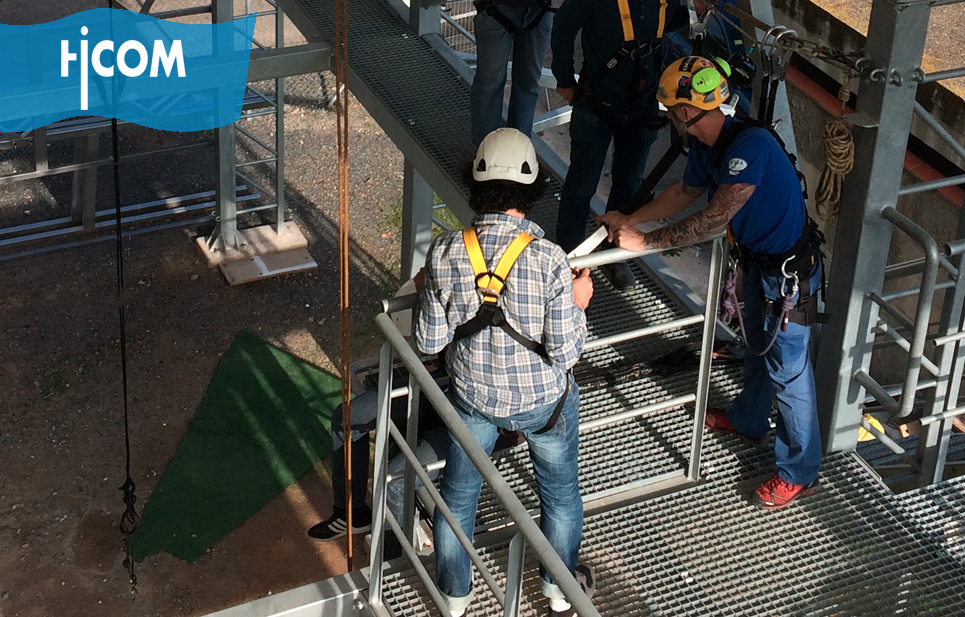 About this course
Dates Available for the course
Basic Training Height 1 day (04/23/2018) ………. 
200,00€ ( Los cursos de formación NO REGLADA no incluyen el 21% de IVA )Add to cart
---
Basic Height Industry 8h
The works in height are all those that must be executed to more 2 meters of height, there are many sectors that need that their technicians have this formation, like for example:
Works on scaffolding, roofs, stairs, wells, poles, manholes, etc.
In order to be able to carry out these works, it is essential to have the basic training of works in heights, which is separated into 2 groups.
BASIC HEIGHT 8 HOURS : For technicians who need an initial and basic training of work at heights.
Theoretical-practical course:
Applicable legislation.
Individual protection equipment: Pre and post – operative use and basic inspection
Fall factor
Harness syndrome
Safe transit through lines of life.
Use of anchor points
Practice with retention system
Descent / ascent with hooks + energy absorbers
Demonstration of rescue on ladder
Temporal LDV
Trafficable roof
EPI'S Review
Access to stairs
Rescue and evacuation
2 hours of theory and 6 of practice.